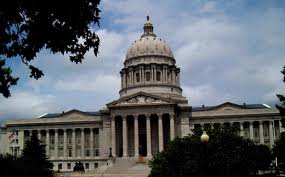 The 22nd district deserves leadership that cares about the community. Leadership that not only "talks the talk but walks the walk." 

paid for by: Friends To Elect Brandon Ellington

Treasurer Ms. Gloria R. Ellington

Apostle Rosten                        

Robert "Bobby" Baker                

Brother Mike Muhammed         

Calvin Wainright                    

Cortez Garlington                      

Dee Armstrong                          

Damon Davis                            

Danny Thomas                          

Kianda Simmons                       

Ed Bell                                     

Eavline Talyor                            

Greg (7th heaven)                      

Brother Jay                               

Emanuel McNeal                       

Lamar Vickers                          

Maurice Copleland                     

Mark Porter                              

Rev. Faulkner                            

Woody Wooduff                        

Professor Stanley E. Banks       

Mrs. Janet Banks                      

Mr. John Little                           

Alvin Price                                

Elisa Breitenbach                      

Jonesha Swinton                       

Kenneth Shields                        

Johnton Swinton                        

Kim Forte-Swinton                     

Ozell Lincoln                            

Heshimu Issah                          

Ester Holzendorf                       

Victor Trammell                         

Victory Armsrong

Michael Scott

Norma Jones

Michael Ellington

Dee Berry

Ben Kjelshus

Jerry Sargent

Henry M. Stoever

Marie Smith

Nancy Talley

Deborah & Norris Mann

Byron Funkhouser

Donald Ousley Jr.

Byron Robinson

Pierre Walker

Lutfi's Fried Fish

Kneedeep Publishing

The Music & More Foundation

Blue Hills Cleaners

Brooklyn Kutz Baber Shop

Artistic Baber Shop

Robyne Stevenson Turner

Ms. Rosemary Lowe

Terance Williams

Ms. Sowell

Mr. Peirce

Natasha Sears

Gloria C. Tabb

Wayne Hodges

James & Sharlonda Ellington

Marsha West

Alvina Price-Holmes

Linda & Stephen Brown

Jeremy McConnell

Alice Piggiewallack

Brad Shaw

Rodney Payne

Cyndithia Eldridge

Keith Mchudson    

Anisha Swinton

Angela Hadeebullah

Lutfi & Tywana Khalifah

Mr. & Mrs. Tooley

Rita Henderson

Kenneth Jackson

Ana Lopez

Ann Alcorn

Pastor Anthony Andrews

Arnette & Gary Johnson

Pastor Wright (New Birth Christian Fellowship)

Nelson Hopkins (O.P.L)

Belinda Randle Ashley

Shelia & Stanley Cain       

Donna Smith

Gloria Love

Jacque Monroe

Janet Harris- Pittman

Joel Sears

T' Blaze'

Kristana Harper

Mary Lindsey

Richard R. Amervine

David Carson

Shaheer Akhtab

Chris Swinton

DeMar Fletcher

Ed Pace

Charles Usher

Dennis Moriaty

This is a grassroots campaign and all donations are greatly appreciated.

22nd District State Representative

for

22nd District State Representative

From: State Representative Brandon Ellington 41st district.

I am running for re-election in the 22nd district I was elected on Nov 8, 2011 by way of a special election and was sworn in on January 10th, 2012. Before being sworn in I committed to fighting for changes in the criminal justice system, fighting for jobs and economic development, improving health care and medical research, combating poverty, and supporting increased funding for education.

Since being sworn in, I have sponsored and co-sponsored bills dealing with all of the above institutions. As your Representative I will continue to fight for the working class, I believe that the first step in being an effective Representative is being accessible, followed by a willingness to listen and understand the issues, fueled by a desire to find the right solutions.

I humbly ask for your support in this up-coming election. As your Representative I promise to continue to work across party lines, remain accessible, and fight for the rights of all Missourians. We have to elect candidates that truly believe in representing the citizens as opposed to representing big businesses.

Thank you in advance for your support.

Sincerely,

Brandon Ellington

*(Click here to see bills)